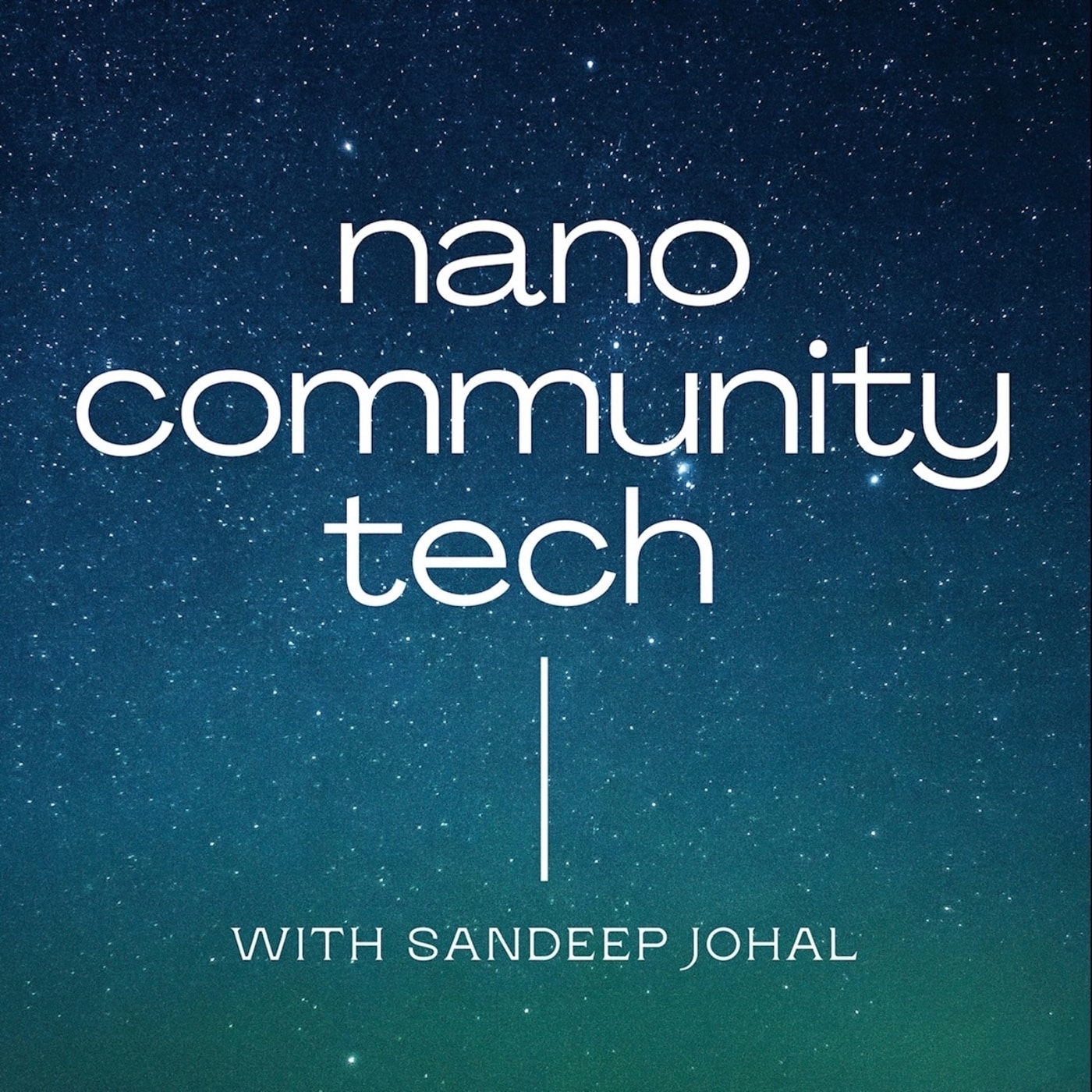 Wearable computing is being used all over the world to transform frontline work and during this episode of Nano Community Tech we unpack how and why.
Cameron Stevens, Solutions Engineer with RealWear, discusses how RealWear's head-mounted technology is increasing knowledge transfer and enhancing the safety and productivity of first-line work. We speak about the evolution of the technology from the mid-2000 era GO-PRO through to purpose-built wearable computing for the front-line worker. We explore use cases ranging from medical support during the COVID-19 pandemic in Wuhan China, through to the future integration with mapping technologies and digital twins. The rise of wearable technology and accelerated adoption has opened up new ways of working and Cameron discusses the amazing opportunities emerging in this space.
Cameron has an illustrious career as a chartered safety professional and works at the cutting edge of digital transformation as a Solutions Engineer with RealWear Inc deploying wearable computing for enterprise. Cameron is also the founder of the Pocketknife Group comprising a digital concierge service supporting organizations navigate their digital transformation and the Safety Innovation Academy; a coaching service for future-focused safety professionals to improve their digital literacy and explore the intersection where safety & emerging technologies meet.  When not immersed in technology, Cameron enjoys studying the natural world and preserving biodiversity with his daughter.
You can engage Cameron via LinkedIn https://www.linkedin.com/in/cameronmstevens/ for intros & RealWear enquiries or via hello@safetyinnovation.com.au for speaking, coaching and consulting services. 
An excerpt from the RealWear website on their head-mounted technology: 
HMT-1 is the world's first hands-free Android tablet class wearable computer for industrial workers. Use it in wet, dusty, hot, dangerous and loud industrial environments. A fully rugged head-mounted device, it optionally snaps into safety helmets or attaches to bump caps and can be used with safety glasses or corrective eyewear. The high-resolution micro display sits just below your line of sight and views like a 7" tablet. It's an industrial dashboard: there when you need it and out of your way when you don't. The HMT-1 works with powerful software applications from our solution partners in four core categories, each optimized for completely hands-free voice control. That means no scrolling, swiping, or tapping – just simple voice commands. Use it for remote mentor video calling, document navigation, guided workflow, mobile forms and industrial IoT data visualization.